LUXURY ESCORTING SERVICES
The Luxury Escorting Service puts in contact a client with a Luxury Escort. This service allows that a client can spend an evening with an Escort and even that an escort attends a dinner or event with a client. The most elegant luxury escorts in Barcelona collaborate with La Vie en Rose as a meeting point to date their clients.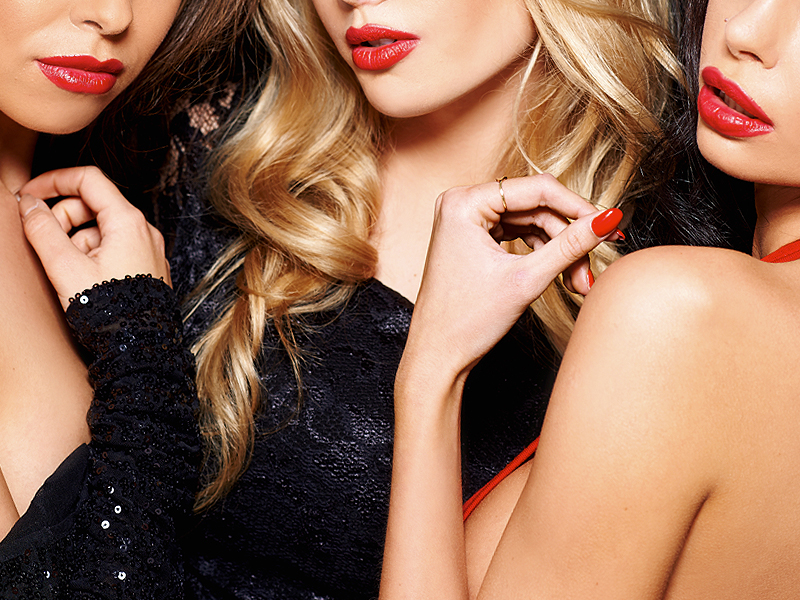 La Vie en Rose offers a long list of hotel services in its facilities in Barcelona. We are the most emblematic hotel in the city and we guarantee quality and discretion that clients look for their evenings, encounters, intimate moments with escorts in Barcelona. What, how and when... La Vie en Rose has the best of the places.
"La Vie en Rose's activity is the accommodation with hotel services for its clients. The hotel doesn't have a Bar even though it has the relevant administrative license to offer the activity: "Musical bar". However, the company offers a "bar service" but doesn't offer nightclub shows, limiting itself to the accommodation with hotel services, not profiting from any other activity and not participating financially in the relations between the escorts and their clients."
La Vie en Rose offers its clients extensive luxury suites equipped and designed to offer maximum luxury and comfort to our clients. Our staff, highly qualified, will guarantee the best service.
The discretion of our clients is paramount, which is why our internal procedures are geared towards our clients' comfort at all times. Maximum hygiene guarantees, offered by companies with quality certificate collaborating with us.
SEXUAL PRACTICES
The most special Services and Sexual Practices with the most attractive Escorts in Barcelona. Let yourself carry away with the experience of the most sensual Escorts and enjoy the most amazing Sexual Fantasies.
La Vie en Rose is an hotel with escorts in Barcelona which offers a high quality hotel services for the most erotic services and more sensual that any brothel. The luxury escorts in Barcelona who collaborate with our hotel are expert in erotic fantasies. You can tell them your sexual fantasy and they will help you to make it come true.
OTHER ESCORTING SERVICES
The most exclusive Escorts in Barcelona will accompany you to business dinners, luxury events, leisure weekends or any event in which you need an excellent company.
The Luxury Escorts who collaborate with La Vie en Rose are excellent escorts and at the same time they are expert and professionals of sex as well as the perfect partners for any occasion. Elegant, refined, learned, funny, smiley, nice escorts... attractive, erotic, sensual, loving, etc... They are the perfect mix between eroticism, elegance and discretion.
Luxury Escorting Services

La Vie en Rose is a luxury hotel that offers its clients not only high quality facilities for rental, but also a meeting point with the most attractive escorts in Barcelona. The clients who want to spend an evening with an escort in Barcelona use an Escort Agency service to arrange their encounter and La Vie en Rose offers the best of the equipments and the best hotel services for that purpose.
The Luxury Escorts in Barcelona who collaborate with La Vie en Rose offer a long list of services that we are sure they will adapt to your needs perfectly. See more +
Outcall Escort Service to Home
La Vie en Rose offers our collaborators an additional service to the main activity, so that they can spend their most romantic evenings in another home.

Sometimes, some of our clients decide not to going to our hotel because of comfort or other reasons and would rather enjoy their encounter at their home, in an apartment or in any other hotel in Barcelona. Barcelona is a city that has an unbeatable accommodation offer and the outcall Escort service to home is highly requested in our city.

Enjoying a luxury escort in your home at the utmost discretion for a special encounter in the best company and the best high standing service in La Vie en Rose Hotel.
Outcall Escort Service to Hotel
If you live in Barcelona or are touring in the city for pleasure or business, you can visit La Vie en Rose as your luxury hotel for the encounters with Luxury Escorts in Barcelona, with your partner or only for resting. Nonetheless, many clients choose to greet the escorts at their hotels for their utmost comfort. Outcall Escort Service to Hotel is a very common practice in Barcelona. The escorts who collaborate with La Vie en Rose usually have their encounters with clients in Barcelona's hotels.
Luxury Escorting Service
In La Vie en Rose and Barcelona you'll meet the most exclusive escorts in the city, ideal to attend a dinner, a business event, a ceremony or directly an erotic night. A luxury escorting service allows that we can enjoy the company of a luxury escort in any kind of event in addition to enjoying the pleasures of these expert escorts. You can have the company of the ideal girl to any occasion, ranging from mature escorts to international escorts.

If you need more information, don't doubt to contact us and we will give you all the information about the hotel services of La Vie en Rose and also about the escorts who currently collaborate with us.
Luxury Escorts Agency

Luxury Escort Agencies allow meeting the most exclusive and attractive escorts in Barcelona. Ideal to attend business dinners or other events, the escorts provide the best company to enjoy the best evening. See more +
Rates and Services
La Vie en Rose offers high quality hotel service and a level of luxury equipment in its hotel in Barcelona. To know the rates of our services, it's necessary that you send us an e-mail or you can contact us via phone with the hotel. We are glad to inform you about the rates of our services. Moreover, in our hotel, you can rent any room for an encounter with a Luxury Escort in Barcelona.

If you want to, we can transfer La Vie en Rose's services to your hotel or home, so that you don't have to move. Enjoying a luxury atmosphere without having to leave your environment is perfect. High standing hotel services and meeting an Escort in Barcelona.
Accommodation with Hotel Services
At La Vie en Rose in Barcelona you have seven accommodations with hotel services for your enjoyment. Our rooms are also open to couples who want to enjoy a sexual encounter in a luxury and comfortable space or even want to experiment a trio with some of the escorts in Barcelona experts in this sexual practice.

The accommodation includes WIFI service, chromotherapy, plasma TV screen with channels for adults, minibar service, a toiletry kit and also towels and condoms. The bed clothing is elegant and the decoration with warm colors will make you feel as if you were at home. In them, you'll find out intimacy, as in any accommodation with hotel services. Get informed about fractions of time lower than one hour.

The accommodation with hotel services system is very simple; you can do it yourself directly in which case our personnel will attend you gladly throughout the whole process.